2020.04.15 Wednesday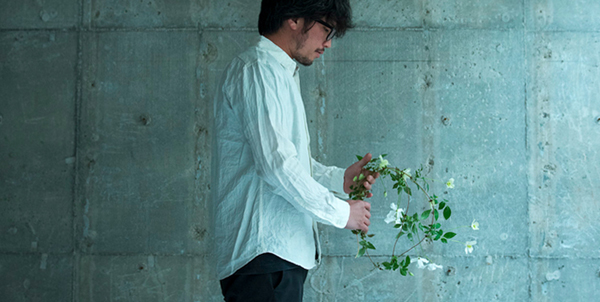 AIR ROOM PRODUCTSではメンズシャツの基本形を大切にシャツのデザインをしています。
私たちが考えるスタンダードなシャツとして、主張しすぎないシンプルで
ベーシックなデザインをメンズ・レディースのサイズ展開で用意しています。
自然にドロップさせた肩のラインとコンパクトなボックスシルエット、
裾は外に出すバランス、背中のタックを深くとり、
ヨーク切り替えに工夫をして運動量を確保、
コンパクトで動きを妨げないパターン作りを心がけています。
またレディースサイズはより立体的なパターンで女性らしいシルエットになります。
ブロードのレギュラーカラーシャツ
オックスフォードのボタンダウンシャツ
リネンのシンプルなシャツ 、、、
どれも愛着を持って着ていただける私たちの定番シャツです。
また、シャツを着て作業する人のために動きやすいスモックシャツや
ワークシャツなども用意しています。
また状況が落ち着きましたら、
お店や展示イベントで実際に袖を通していろいろお試しください。
The shirt design values the basic form of the men's shirt.
As our standard
With a simple and basic design that does not insist too much
Men's and ladies' sizes are available.
Compact box shape with shoulder line dropped naturally.
The hem is a good balance to go out and wear,
The back is designed to make it easy to move.
We try to create a compact, unobstructed pattern.
Women's size is more feminine silhouette with a more three-dimensional pattern.
Products that are loved over time are called classics,
Broad regular collar shirt.
Oxford button-down shirt.
A simple linen shirt.
All our classic shirts can be worn with attachment.
Smock shirts and work shirts are also available for those who work together.
Please try it on.
--------------------------------------------------------------
「5」の付く日、アトリエストアはしばらくお休みになります。
よかったら通信販売をご利用ください。
AIR ROOM PRODUCTS ONLINE STORE > こちら
--------------------------------------------------------------

facebook, instagram などからも通信販売可能です。よかったらメッセージでお願いします。
facebook >https://www.facebook.com/pages/airroomproducts
twitter > https://twitter.com/92camo
instagram >https://instagram.com/airroomproducts/
--------------------------------------------------------------